SELLE SMP VULKOR SADDLE
Save

8

%
Save

8

%
Original price
$269.95
-
Original price
$269.95
Based on the Composit shell, but built out with more width, the Selle SMP Vulkor offers a firm, rigid saddle with no padding, shaped for those with a wider pelvis. For cushioned version of this saddle, SMP offers the NYMBER built off the same shell with a minimal level of padding. The carbon rail helps to shed 50 grams off of the standard steel rail version assists in damping road vibrations.
cover: leather (black), lorica (colors)
padding: none
casing: nylon 12+ carbon fiber
rail: AISI 304 tubular steel - Ø 7.1 mm
length: 266 mm  width: 136 mm
weight: 175 g
hand made in Italy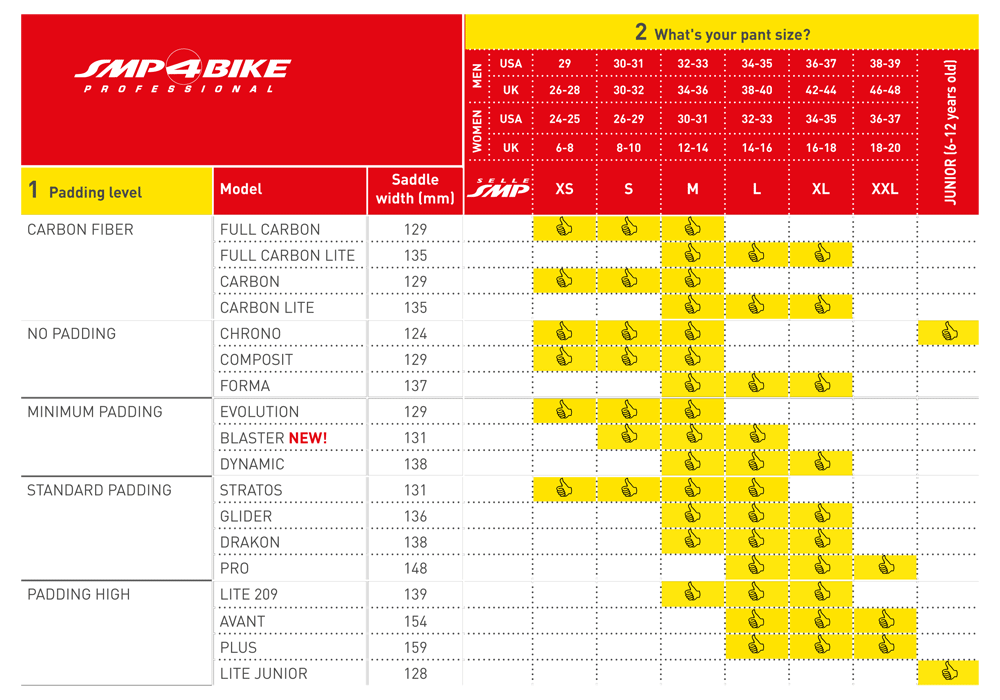 About Selle SMP
In 1947, in a loft in downtown Padua, Martino Schiavon began a story full of tenacity, spirit of initiative and courage, bolstered by the strength of his own ideas. In 1979, the company moved to its new headquarters in Casalserugo. In 1995, production reached 5 million saddles and the internal R&D laboratory was constructed. 4 international patents accompanied the presentation of Pro, the first model of the SMP4BIKE saddles. Selle SMP's DESIGNED ON YOUR BODY philosophy was a trailblazer in the revolutionary concept of bicycle saddles.
Selle SMP, convinced that local productive fabric should not be deprived of the experience and skills gained through years of work and sacrifice, decided to continue production in Casalserugo to compete on the 100% Made in Italy innovation and quality level.
In 2005, The Journal of Sexual Medicine published the results of a study conducted by prestigious medical team: the scientific world officially recognized Selle SMP's superiority in promoting cyclists' health and well-being.
4 key features set the Selle SMP saddle apart and make it a truly unique experience, designed to relieve all pressure and numbness related to riding in the saddle.
The "Eagle Beak" tip uses a patented ergonomic design to offer greater comfort in a low position, and grants maximum freedom to shift the body forward towards the tip of the seat.
The central channel ensures that there is no compression in the perennial and prostate areas, and eliminates genital numbness and tingling by protecting the nerve and vascular structure and offering full blood flow to those areas. This results in greater ventilation and higher muscular fluidity and power.
The support area at the back of the saddle grants maximum pelvis support and stabilization. By reducing articular instability, less energy is wasted resulting in a greater push on the pedals.
Lastly, the rear depression is an ergonomic design built to protect the coccyx.